Screen 4100 Topsetter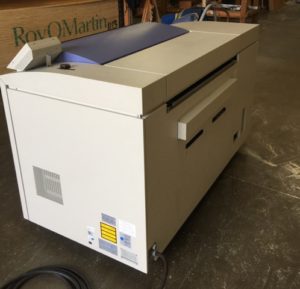 $26,500.00
Screen 4100/Fuji Dart/Heidelberg Topsetter/Agfa Acento 30" Thermal Platesetter/Harlequin rip
Screen is one of the best platesetters you can purchase for your printing business for value,reliability,high quality results.
This 2006 low use machine came from an in-house college printing department,the machine was always under a full service agreement with Screen.
The system includes: 4100 thermal engine/blower/Xitron 10.2 harlequin rip/computer/monitor/keyboard/mouse/Screen blue box interface. The machine has been professionally de-installed and crated. I will include a 6 month warranty on the laser diodes.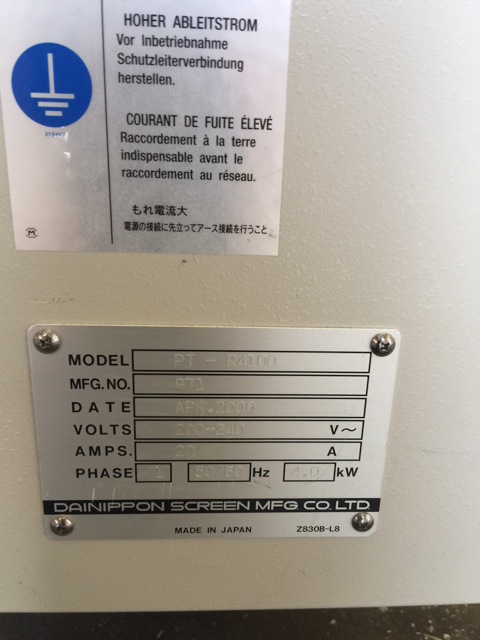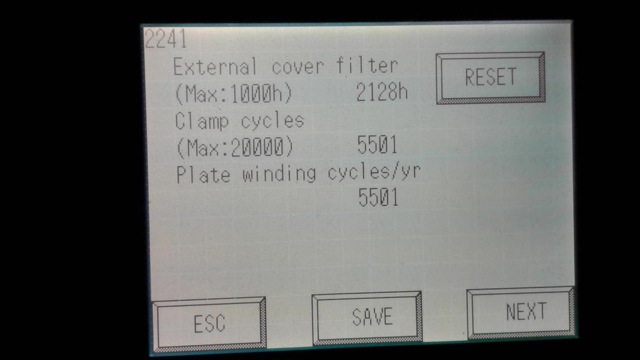 Contact Us
Feel free to contact us if you have any questions.