EFI T1000 HD UV Flatbed Printer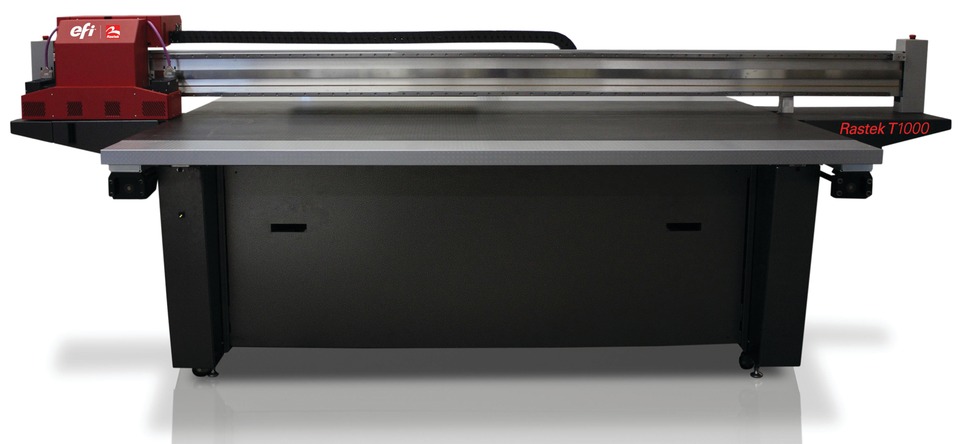 $29,000.
The EFI ™T1000 UV flatbed printer gives you high-definition, near photographic image quality in a larger vacuum table entry level platform. With its CMYK plus white and true eight-level variable drop grayscale capability, it's the perfect choice if you are
in the traditional signage and specialty application markets. The printer makes NO compromises on white print speed, as it prints white the same speed as CMYK, so you get the highest return on investment, increase your profits with new services and enhance your customer satisfaction.
Always under a service contract.
Several systems available: Please call 973-208-1981
We buy/sell/trade Platesetters and large format Inkjet Printers. We take trade-ins!